Organic cotton is cotton that is produced from the non-genetically modified plants without the use of toxic products such as insect pesticides, chemical fertilizers. Organic Cotton is produced in a completely natural way compared to conventional cotton and provides sustainable agricultural support by supporting the preservation of nature.
Read More: Global Organic Textile Standartds
Pesticides and Chemicals Against Organic Life
Unfortunately, today, although world cotton production accounts for 3% of all agricultural production, %16 of the pesticides used in the world are used for cotton. As this statistic reveals, cotton comes to the first in chemical agent use at per unit area compared to other agricultural products. Although the use of these chemicals is aimed at disposal of the insects that prevent the efficient growth of the cotton, it is also absorbed by the soil where the plant is located and the underground water resources, and air, are also polluted, increasing the global warming. According to a study conducted by the US Department of Agriculture, 38,000 tons of insect pesticides were sprayed onto cotton that was grown in 2000. Particularly, these pesticides contain substances 60 times more toxic than DDT. The American Environmental Protection Agency (EPA) explained that 7 of the 15 types of pesticides used are carcinogens.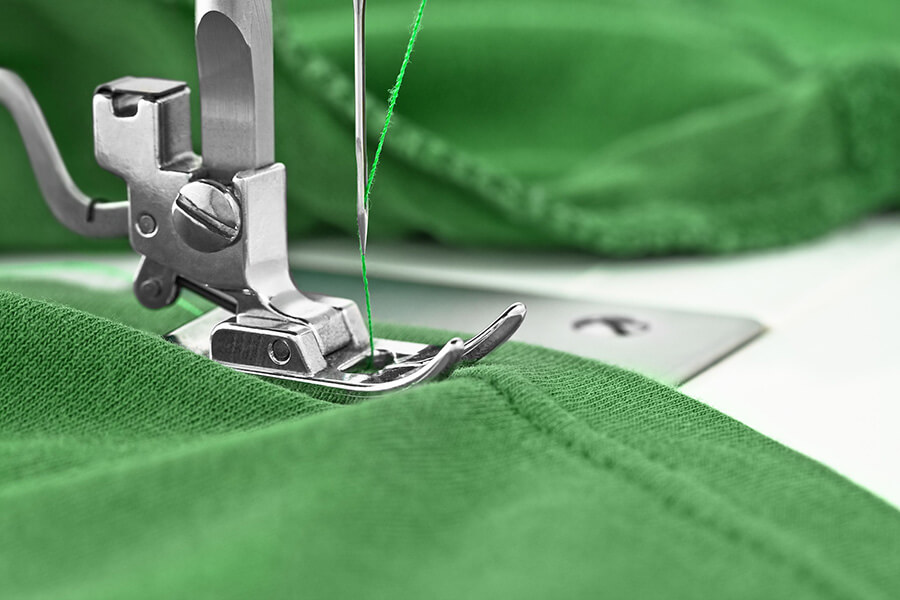 Organic Cotton
Organic cotton production has started in Turkey in the 1980s and quickly increased since 1998. Today, Turkey has become the largest organic cotton producer country, raising 40 % of the total cotton production of the world. According to 2005 data, the production of organic cotton worldwide has increased by 100 times to over 100,000 tons. However, only %1 of cotton grown in the world is organic cotton. In Turkey, this rate reaches 2.4%. Along with more conscious consumers, organic cotton products in textiles, fabrics and ready-to-wear are rapidly increasing, leading to a rise in organic cotton production.
Cotton maintains its place and importance among the raw materials used in the world textile industry despite the continuous increase of synthetic fiber production, %60 of the currently used woven raw materials are provided by cotton. Cotton is used in almost all textile products. If these cotton clothes which are widely used in ready-to-wear clothing are worn, the insecticides placed in the cotton fibers are not lost by washing and absorbed by our skin. In addition to the harmful effects of conventional cotton production on the world and nature, the produced cotton is an indispensable part of our daily life as a raw material and fabric of textile products. The insecticides used settle in the fibers of the cotton, are not lost by washing and are easily absorbed by our skin. Therefore, the importance of producing organic cotton without genetically modified cotton has increased. By reading our article titled Global Organic Textile Standard you can get detailed information about World Standards on organic products.
Organic Cotton For Babies, For Everyone
Organic cotton is preferred primarily by parents who prioritize their child health in baby textiles. Baby beddings made from organic cotton provide comfort to the baby's body thanks to the lightness and softness of the fabric. The natural fibers easily adapt to the baby's body movements while they are asleep or active. These are suitable for soft and sensitive baby skin. It protects baby skin from allergy problems. The preference for soft, nonchemical organic clothing that will support the sensitivity of babies' skin protects your baby from the adverse effects of chemicals that can penetrate the skin through sweat. Also, when babies sweat, the clothes provide strong absorption. You can reach the How Organic Textiles Benefits A Child's Health? titled article that will make a significant contribution to your baby's health.
More Interested: Knitted Fabric Manufacturer
The use of organic cotton by people of all ages has numerous benefits in addition to protecting nature, the world, and the environment. Some of them are listed below.
Organic cotton products protect us and our ecosystems by preventing long-term exposure to synthetic pesticides that cause asthma and cancer and pollute our land, air, water, and food.
Organic cotton does not cause an allergic reaction so it is more suitable to use for allergic tissues.
Organic cotton prevents possible skin problems and provides comfort and softness.
Organic cotton growers do not use chemical-laden, genetically modified seeds.
Organic cotton is collected by hand, not by automatic machines.
Organic cotton fibers are longer and more durable for washing and handling.
Organic cotton cloths reduce respiratory problems and emit pleasant smells.
Jante Textile was established in 1986 in Denizli. It has succeeded to be one of leading Turkey's textile company with its enthusiastic work since then. Jante textile prioritizes occupational health and safety at work as well as environmentally friendly production practices. Jante textile, which attaches great importance to organic production, received the standardization certificate of The Global Organic Textile Standard (GOTS) and the International Association for Research and Testing of Field of Textile and Leather Ecology (Oeko-Tex). Call us and ask everything to our specialists…