Bathmats
A bathmats is usually placed in front of the shower or bathtub to pamper bare feet with a soft pile and to catch the last drops of water. Compared to a regular carpet runner, a bath mat is made of a highly absorbent material that is also suitable for damp rooms. In addition, bathroom rugs are particularly fluffy and look great in your private spa area or hotels thanks to their great appearance. You can choose not only a single mat, but also a coordinated set of bath, toilet and wash basin rugs and toilet covers.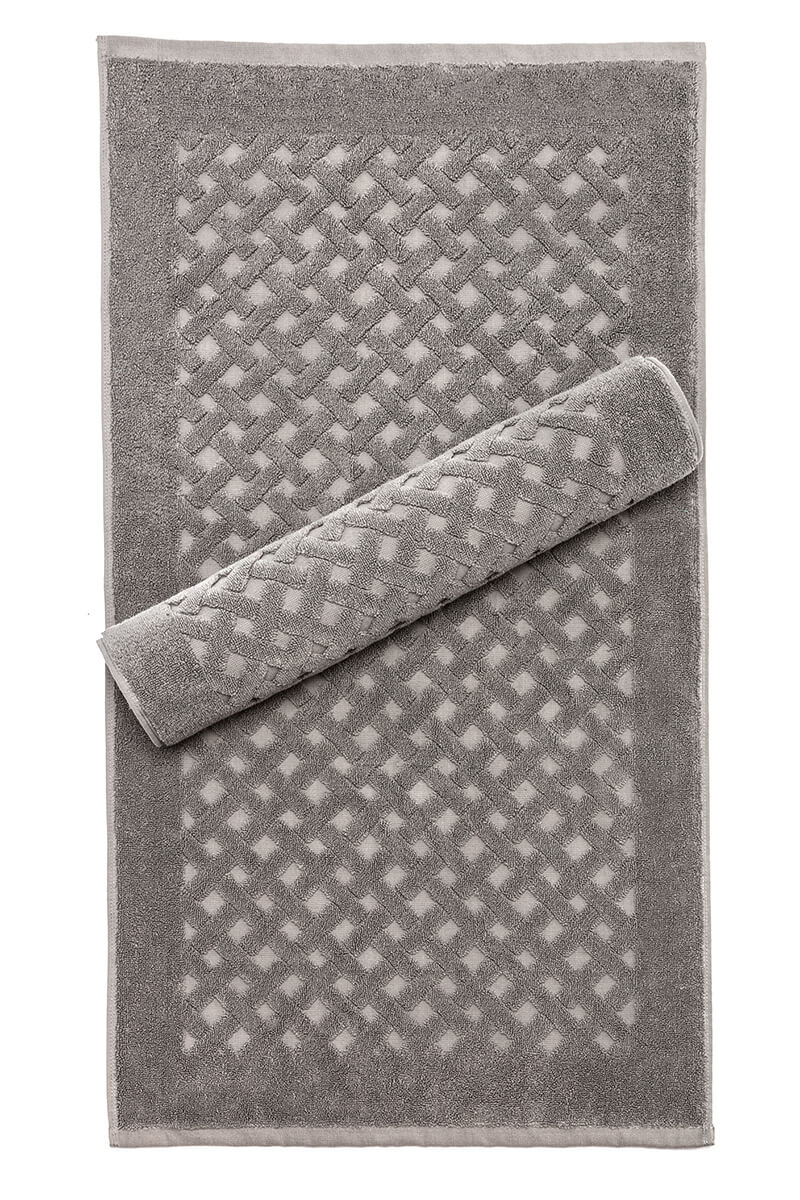 Most of the bathroom rugs have an anti-slip coating on the underside, which ensures that the mat stays exactly where it should be. If you have a bathroom with underfloor heating, make sure that the mat is suitable for it. Otherwise, the coating may peel off over time due to the heat.
Cotton, Synthetic or Fiber? This Is What Bath Mats Are Made Of
The pile height of bath mats ranges from 5 to 50 mm . Many models also indicate the total weight, which allows conclusions to be drawn about the material thickness. The more densely woven the fabric and the higher the pile, the warmer and softer the mat usually is. The main focus of our clients  when buying rugs however, is usually the material used and its advantages.
Pure Cotton: Good For The Indoor Climate
Pure cotton bath mats are very skin friendly. The material is able to absorb large amounts of moisture but also dirt, and to release both again easily. A bath mat made of cotton can be cleaned quickly with regular vacuuming, washing or dry cleaning.Like most natural fibers, cotton is extremely robust and breathable, which means that it has a positive effect on the indoor climate. Models made of organic cotton can complement your bathroom accessories as an ecological alternative.
Synthetic Fiber: Bright, Long Lasting Colors
Synthetic fibers such as polyacrylic or polyester microfiber are particularly soft and dimensionally stable. The hard wearing, abrasion-resistant material is also very lightfast and colourfast. Luminous colors are retained for a long time. Long lasting bath mat products is our main focus when selling our products to Europe and USA .