Fitted sheets are a must-have for any bedroom; they not only preserve and prolong the life of the mattress but also provide a nice night's sleep. They have an elastic fitting at each corner to keep them in place. They wrap neatly and tidily around your mattress, giving you a comfy place to sleep while also keeping your mattress clean. Because fitted sheets are simple to wash and maintain, you can rest assured that you will receive a good night's sleep free of filth and grime. A fitted sheet is the bottom sheet of your bed that has elastic on it to keep it in place and prevent it from untucking as you move around. If you use a duvet, you can use a fitted sheet without a top sheet. Although sheets are frequently sold in sets, you can buy a single bottom or fitted sheet. Hence, Jante Textile aims to make it simple to replace worn bottom sheets or redecorate at a reasonable cost.
More Interested: Custom Bed Linen Manufacturer
Fitted Sheets are available in a variety of sizes.
At Jante Textile, Fitted sheets are available in a variety of sizes to accommodate Twin, Twin XL, Full, Queen, King, and California King Beds. If you're not sure what size mattress you have, take a measurement and buy sheets that fit.
Methods Used for the Production of Fitted sheets
Fitted bottom sheets are traditionally made by cutting a pattern into a textile fabric, with rectangular notches cut into the corners of a rectangle sheet dimensioned to suit a mattress. The pattern is then sewed with a seam in each notched corner that corresponds to the corner edge of a mattress and an elastic band around each corner at the bottom edge of the textile fabric.
Fitted bottom sheet production, on the other hand, continues to be a time-consuming procedure. It has been impossible to automate the production of fitted bed sheets due to the individual cutting of each corner and the separate application of elastic in each corner.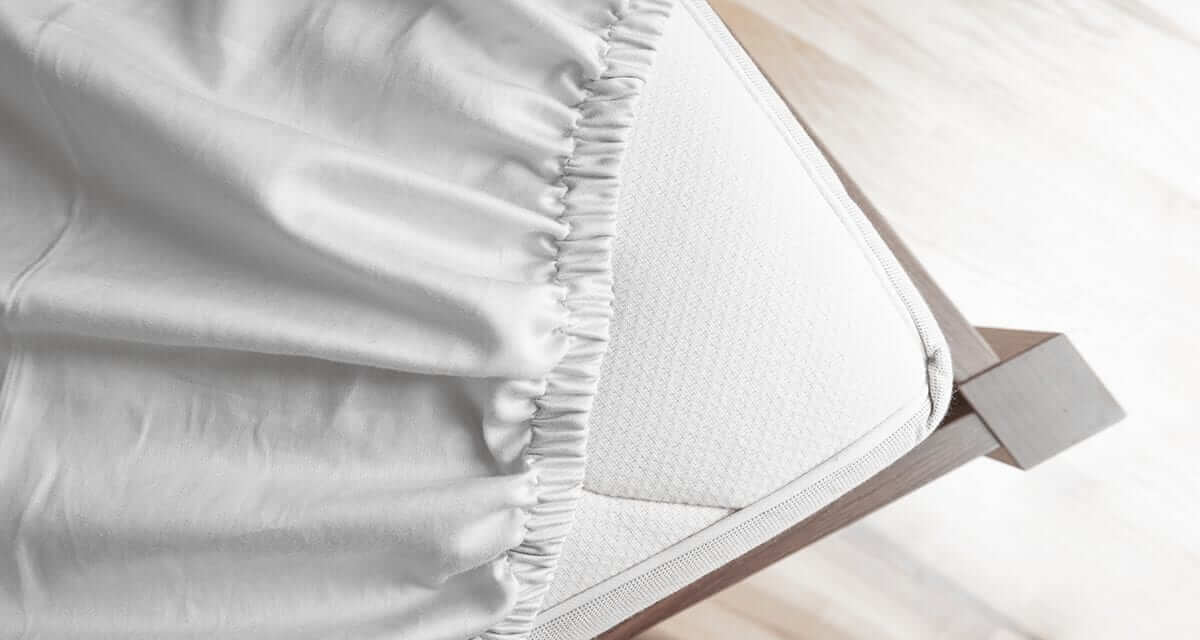 The Manufacturing Process of fitted sheets
Some fitted sheet manufacturers spin the cotton bales that are given to them. Others buy yarn on spools that have already been spun. This section will cover the process of producing 100 percent sheeting from unspun cotton bales delivered to the factory.
Obtaining the cotton
Cotton bales weighing approximately 480 lb (217.9 kg) are purchased and sent to the sheeting factory.
Blending
In a mixing area, bales are spread out side by side. A Uniflock machine opens the bales by removing a bit of cotton from the top of each bale. The cotton is then beaten together by the machine, which removes impurities and starts the blending process. After that, the fibers are blown via tubes to a mixing unit, where the blending process continues.
Carding
The fibers are combined and then passed via tubes to a carding machine, which aligns and orients them in the same direction. Millions of teeth on cylinders pull and straighten the fibers while removing contaminants.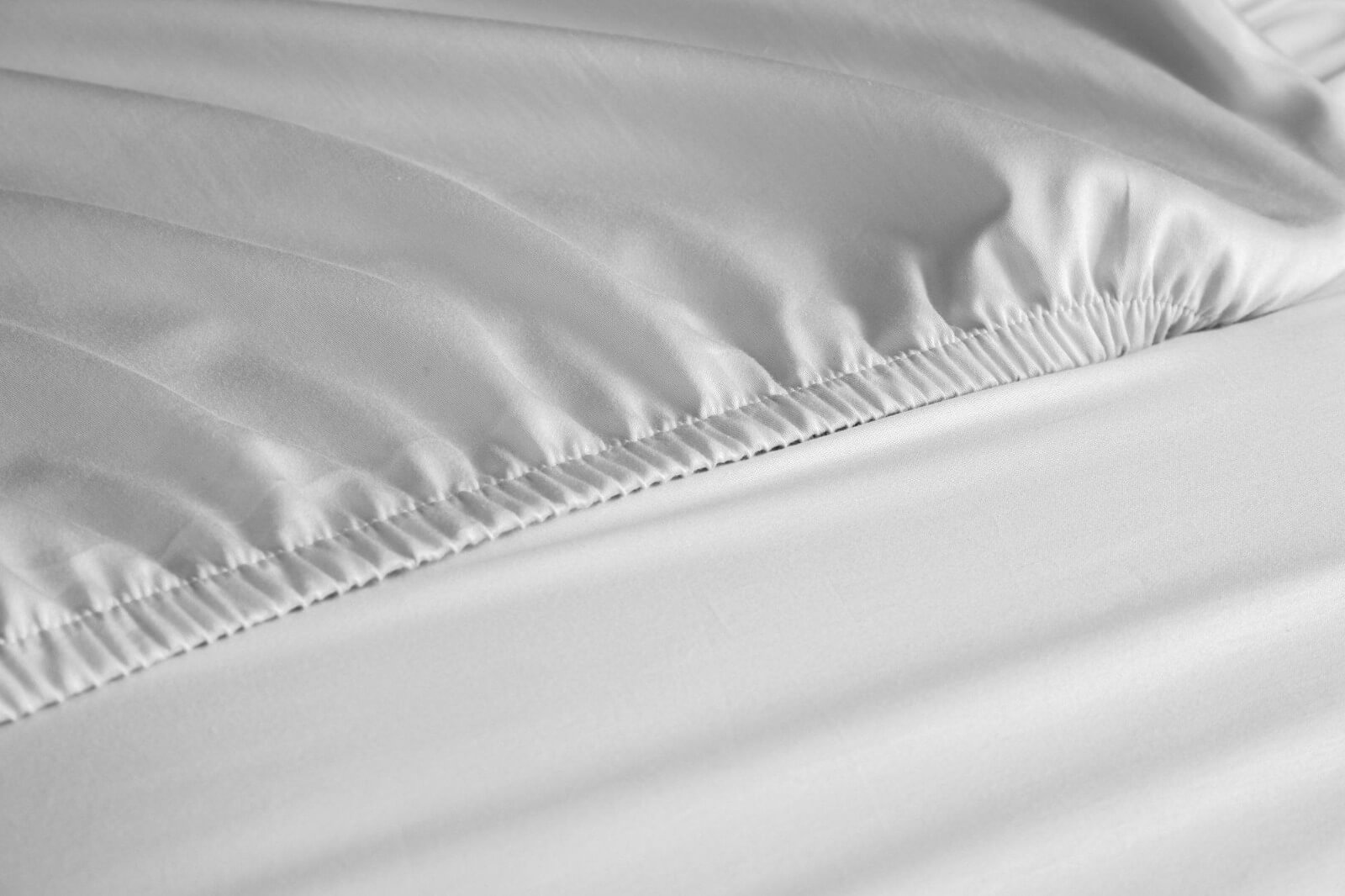 Drawing, testing, and roving
Here, the cotton fibers are further blended and straightened as many strands of fibers are drawn together into one strand by a roving frame. The frame twists the fibers slightly and winds cotton roving onto bobbins.
Spinning
The rovings are spun using a ring spinner, which twists and draws the cotton into a single tiny strand as it spins. The yarn is then wound onto bobbins, which are then placed on winders, which wind the thread onto section beams, which are subsequently fitted onto a loom for weaving.
Warping a section beam
A single width of sheet requires between 2,000 and 5,000 warp (lengthwise yarns). As a result, the warping beam, which holds all of the yarns, is extremely huge and cannot be loaded at the same time. As a result, 500-600 spool ends of yarn are dragged onto a single section beam, warping it. Later, the huge warping beam will be loaded with multiple section beams, each providing a fraction of the warp.
Slashing
Each segment beam passes through a slasher, which treats the yarn with starch or sizing to protect the ends and make weaving easier.
Warping the beam
Several section beams are put onto a single giant loom beam after being treated with sizing. In just a few minutes, a machine called a knotter can automatically tie up to 6,000 yarns onto old yarns. After the knots have been dragged through the machine, the weaving process can begin.
Weaving
Weaving is done on high-speed automatic air-jet looms, in which the weft or filler threads interlock with the warp or vertical threads. The filler threads are transported across the warp threads at a rate of 500 insertions per minute, which translates to one filler thread crossing the warp thread every one-tenth of a second.
An inch of sheeting requires around 90 insertions. As a result, around 5.5 in (14 cm) of sheeting is weaved per minute, yielding 10 yds (9.14 m) per hour. Typically, a loom weaves 8,000 yards (7,312 meters) of sheeting, which is then rolled into rolls and delivered for further processing.
Cleaning and bleaching
The fabric is gray in tone and is known as greige. It's rounded off with singeing, which involves burning off fragments of yarn from the surface. The sheeting is now ready for bleaching. There are three steps to this. It is first designed by immersing it in soapy water and removing impurities. Following that, caustic chemicals are used to remove dirt and debris from cotton yarn. The caustic is removed, and intense bleaches (chlorine and/or hydrogen peroxide) are used to remove the gray stain. After being whitened, the sheeting is twisted into a rope and placed in a dryer to remove moisture before dying.
Dyeing
All of the sheeting has been colored. Even white sheeting needs to be colored to be genuinely white. Pigments are applied to the sheeting in color vats that use giant rollers to push the dyestuff into the material, giving the gray-colored sheets color. The sheeting is heated to establish the color once it has been dyed. To regulate shrinkage, a resin is then put to the sheets. The sheeting is wrapped into massive rolls and is ready to cut and sew.
Cutting and sewing
The fabric is pulled off the rolls by automatic cutting machinery, which then cuts the sheeting to the required length. The rolls are then fed into a sewing machine, which sews the hems on the top and bottom.
Packaging
Hand or machine folding is used to fold the sewed sheet. Sheets that have been machine folded are ejected, shrink-wrapped, and packaged individually for sale.
Types of Fitted Sheets
Fitted sheet manufacturers produce different types and they are available in various patterns and fabrics, and you may want to select one for a variety of reasons. They include;
Percale sheets – Percale sheets are made of tightly woven cotton strands that form a crisp, lightweight, and breathable sheet that is great for warmer nights.
Microfiber sheets – are constructed of a finely woven synthetic material like polyester or rayon. Natural cotton sheets are less durable and require less upkeep.
Sateen sheets – have a lustrous sheen and are weaved to provide a smooth surface. They are thicker and more suitable for chilly nights.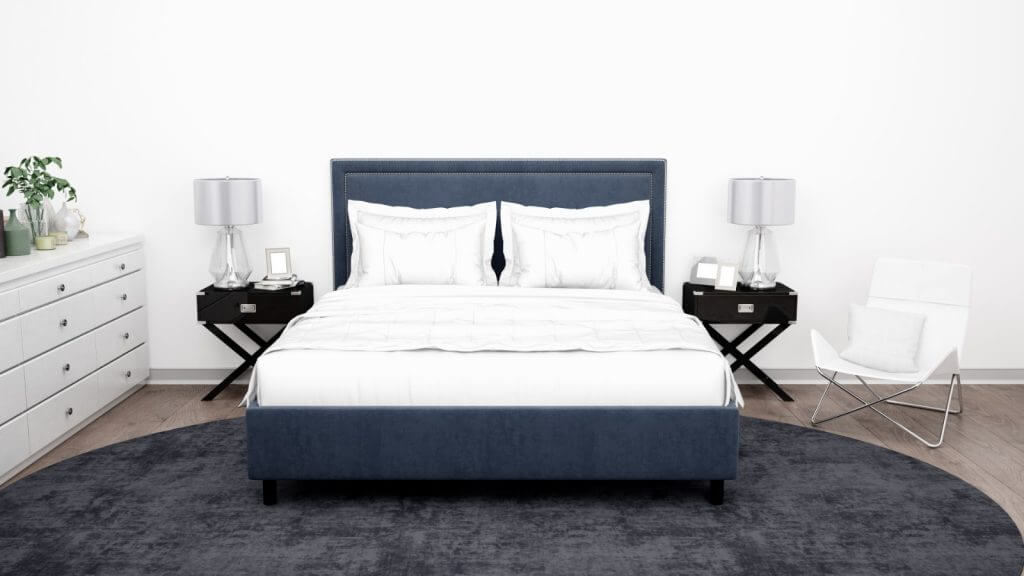 Suppliers of Fitted Sheet
Jante Textile is one of the country's best Fitted Sheets suppliers. You can buy the best quality fitted sheets at unbeatable prices. As a premium brand, it is always our first aim to ensure that our valued consumers receive only the highest quality products. You've come to the right site if you're looking for the greatest cotton fabric wholesale price.
If you have any questions about our products, please contact us and our friendly customer service team will respond promptly.